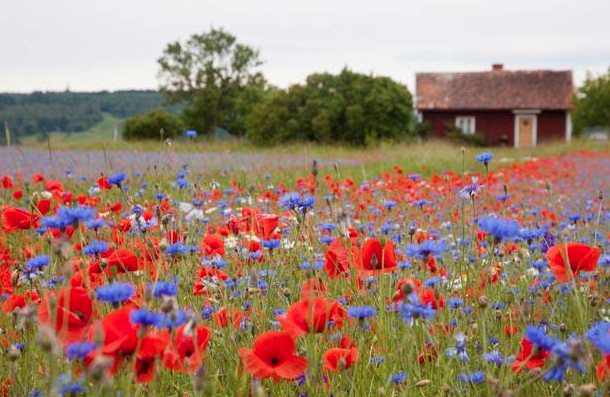 This photo with the little cottage and the blooming field was taken in Östergötland , Sweden by photographer Peter Östergrens.
In the years from 1840 to 1930, about 1.2 million Swedes emigrated to the US: 1/3 of the population. There were many reasons why they left: bad harvests, religious intolerance and dissatisfaction with the military system. Most of the emigrants started a new life in the US and never returned to Sweden, not even for a visit. Some of them wrote frequent letters to with their family in Sweden, most of them didn't.
Do you have Swedish ancestors and want to find out more? Where they come from, how they lived? Maybe you have living relatives in Sweden that you have never heard of?
With more than 30 years' of experience, we will find answers to your questions and give you the link to your past. We are based in Sweden and we speak English, German, Scandinavian languages as well as some Italian and Spanish.